Evidence published today adds to the mounting pile of recent research over the past five years suggesting that coffee may actually make you live longer. Of course with so many coffee drinkers across the world, such research tends to make headlines in popular media, which has been aswirl in coffee-and-health-related headlines lately for two reasons: [...]
" Great for a HOT Evening!" Ingredients: 2 cup boiling water 4 Bigelow® Sweetheart Cinnamon Herb Tea Bags 2 Bigelow® Green Tea Bags 4 ounces vodka Ice Yield: Serves 4 Instructions: Place tea bags into measuring cup and add boiling water. Let steep for 10 minutes. Remove tea bags. Refrigerate [...]
I'm not really sure how my coffee addiction even started. As a high-energy kid who used to (literally) run around in circles, I had never even considered it. It wasn't until I was 19, when a friend handed me a small iced coffee after a late night out, that I even tasted the stuff. I [...]
People who drink coffee have a lower risk of dying from a host of causes, including heart disease, stroke and liver disease, research suggests – but experts say it's unclear whether the health boost is down to the brew itself. The connection, revealed in two large studies, was found to hold regardless of whether the [...]
New research about the possible health benefits of coffee. Coffee lovers may be raising their cups—and perhaps eyebrows—at the recent news (in the Journal of Agricultural and Food Chemistry) that the drink contains soluble fiber, the type that can help lower cholesterol. With about 1 gram per cup, coffee's fiber impact is modest. But the report [...]
A chronic inflammatory process that occurs in some, but not all, older people may trigger cardiovascular problems, a new Stanford study shows. Part of the solution might be found in a cup of coffee. Mark Davis and his colleagues studied blood samples and a variety of data from more than 100 clinical trial participants and [...]
Prep Time: 15 minutes Cook Time: 0 minutes Yield: 2 servings INGREDIENTS: 1/3 cup heavy cream, chilled 2 teaspoons plus 4 tablespoons almond or hazelnut flavored syrup* 1 cup milk 2 tablespoons Chocolate Sundae Syrups Ice Cream Topping 1/2 cup hot, fresh strong brewed Folgers Coffee [...]
Peppermint Chocolate Coffee is the perfect hot drink for a cold winter day. Servings: 10 minutes Total Time: 5 minutes Ingredients: 1 Tbsp Chocolate Syrup 2 Tbsp Peppermint Syrup or Peppermint Baking Chips ½ cup Hot Fresh Brewed Metropolitan Italian Roast Coffee Whipped Cream, [...]
Grab a cup of fresh brewed coffee and join me in a discussion and analysis of the REAL problem behind Obamacare. First, all you need to do is Google PBS Frontline Investigation on the healthcare industry and the Lobbying Corporation they have formed in Washington which will spend at least $3 billion lobbying (Bribing) our corrupt [...]
HAPPY HALLOWEEN! Ingredients: 10 pouches Alpine® Original Spiced Apple Cider Mix * 8 cups water 2 cups orange juice 1/2 cup lemon juice 3 cinnamon sticks 6 slices fresh ginger (about 1/4-inch thick) 1 pinch ground nutmeg Directions In medium saucepan (or slow cooker), stir together all [...]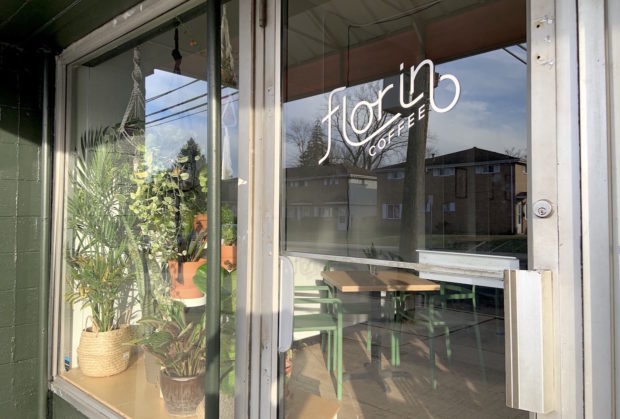 More than two years into their commercial coffee roasting adventure under the name Florin Coffee, Hans and Joelle Hochstedler are taking the business to another level, opening the first Florin...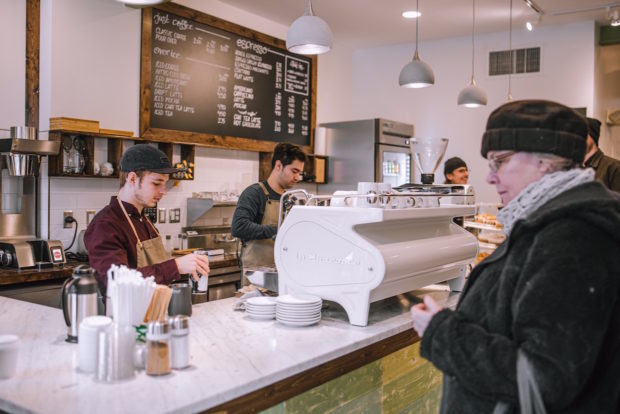 A welcome convergence of coffee and community has come about in the Lawrenceville neighborhood of Pittsburgh, where Convive Coffee Roastery has just opened its second location. The new facility also...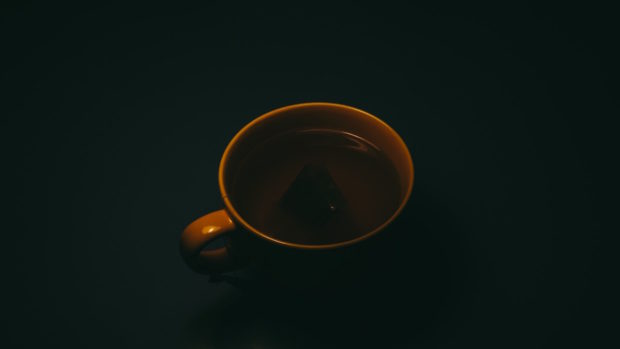 A company touting the health benefits of mushroom coffee has been temporarily shut down by court order as the United States Federal Trade Commission alleges an illegal pyramid scheme. A...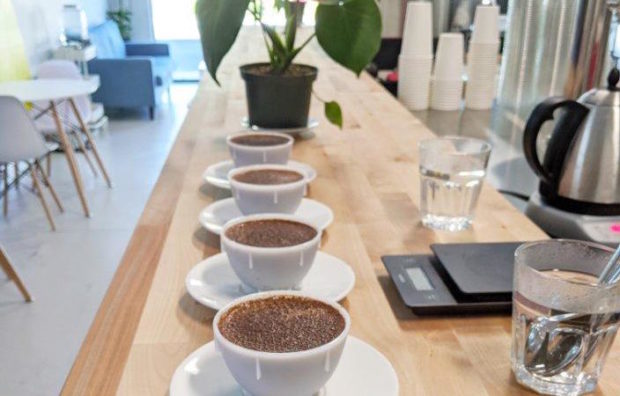 As specialty coffee continues to spread laterally throughout Florida's Gulf Coast, a new company called Elevation Coffee Roasters is helping the scene in Tampa reach new heights in coffee quality....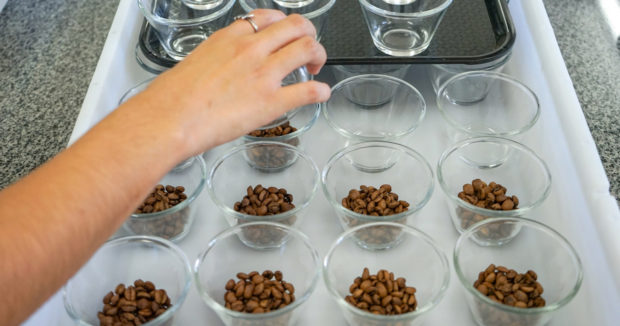 Por primera vez, la competencia y subasta, Taza de Excelencia (CoE por sus siglas en inglés) llega a Ecuador, un país que es ampliamente reconocido entre los compradores de café por tener...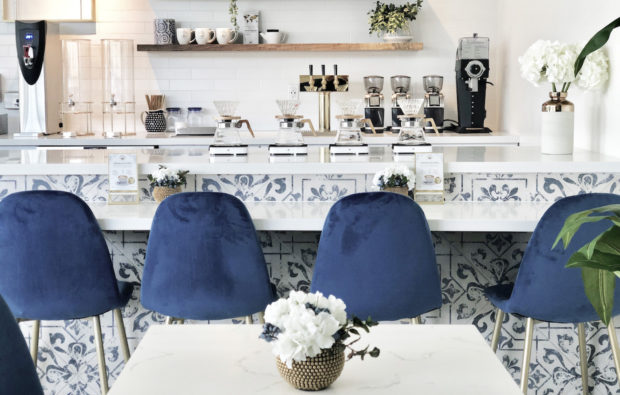 An interior design of international inspiration is broadening horizons inside the new World Traveler Coffee Roasters retail coffee shop in Folsom, California. Based in nearby Roseville, northeast of Sacramento, the...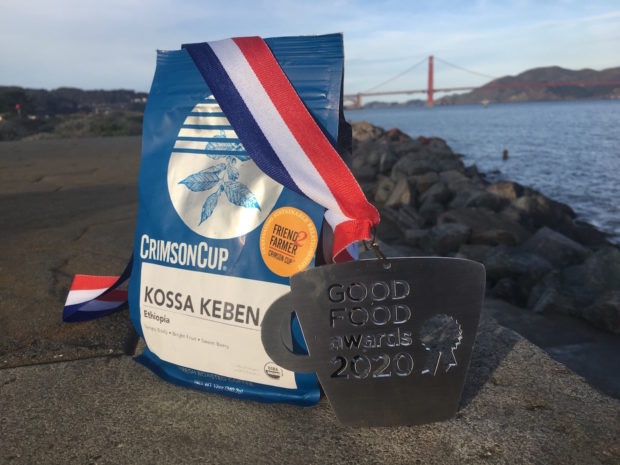 Twenty seven coffee roasting companies from all over the United States have been named winners of 2020 Good Food Awards. All coffees for the competition are judged on flavor, with...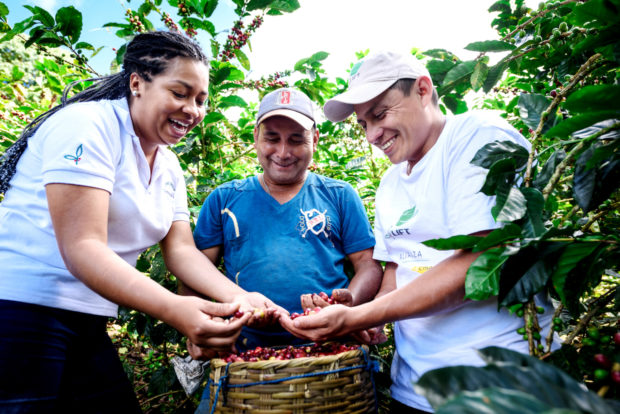 Green coffee trader Mercon Coffee Group has announced an annual, long-term financial commitment to the nonprofit World Coffee Research. Though the exact terms of the donation have not been specified,...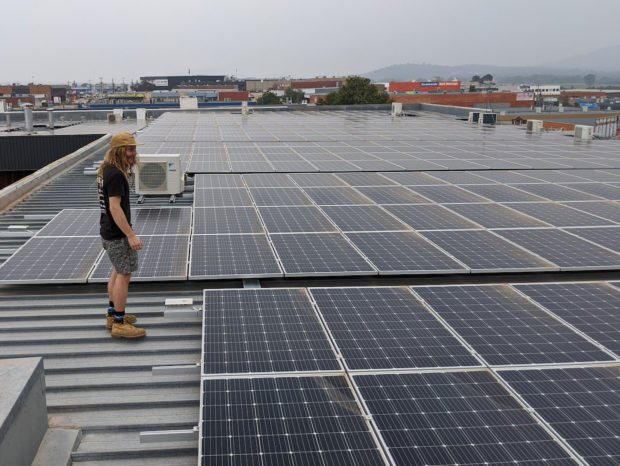 Though the skies over Canberra, Australia, have lately been hazy with smoke from the country's catastrophic brushfires, Ona Coffee has been converting what light remains into energy. The coffee company...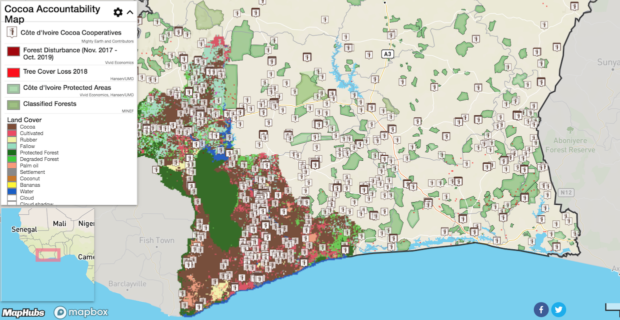 The environmental protection nonprofit Mighty Earth has launched a first-of-its-kind interactive map showing land use and forest loss in Cote d'Ivoire, the world's largest producer of cocoa. Created with technology...