Introducing Vahdam Gourmet Teas
Introducing our exclusive line of 100% Pure & Authentic Matcha sourced from the bountiful lands of Shizuoka, Japan. Expertly blended with the unparalleled gifts of Indian Super foods. Experience the flavours for yourself!
AweBox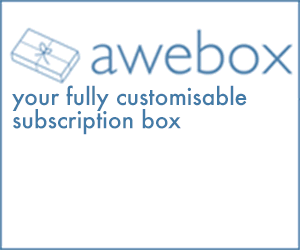 Here at Awebox, we believe there is nothing better than treating yourself every once in a while, and we know that receiving a subscription box full of your favourite things is the best way to do that. Awebox started from a love of subscription boxes. After getting a little (a lot) carried away with receiving subscription boxes every week for all of our different interests, we decided it would be best to find a box where all our favourite things would come at once, in one nice tidy package. Alas, after a long internet search, this didn't seem to exist! Nowhere were we able to find a subscription box which could be fully customisable. And so Awebox was born. Not only do we wish to make your subscription box habit that much easier to manage, but we aim to bring you the newest and best products on the market - all in one fully customisable package!
Creature Cups
Creature Cups® was founded in 2010 by an avid coffee-drinking designer while working late nights in a Brooklyn, NY studio. We draw inspiration from all parts of life, from the coffee in the morning to the gargoyles on the Notre Dame Cathedral. Concepts and designs are created in our new studio in Austin, TX. Creature Cups® draws a wide array of audience, from design kitchen enthusiasts to the cult followers of H.P. Lovecraft. Join us as we create, staying current, thought provoking, humorous, fun. And, always caffeinated.
Coffee Wholesale
Coffee Wholesale is a family-owned and operated coffee business shipping all kinds of coffee and coffee beans. From the finest Miss Ellie's gourmet coffee and coffee pods to K-cups and teas. There are many varieties of coffees, flavored coffees, coffee beans and teas to fit everyone's taste. Miss Ellie's coffee and coffee cakes are the best.
1st In Coffee
Founded in 2002 we are a trusted coffee machine supplier that guarantees satisfaction! Welcome to 1st in Coffee, where your total satisfaction is our 1st priority. Through ease of use, outstanding service and advice, a terrific selection and great values, 1st in Coffee will make your shopping experience the best it can be. We expect to earn your business with us.
Intelligent Blends
Our mission is to create premium gourmet pods and save you money by offering it direct from factory to your door. We're constantly roasting and producing Fresh Coffee & Tea Pods to supply our growing community of customers on a monthly basis so you always get the best, freshest coffee & tea we have to offer!
Sudden Coffee
Sudden Coffee starts with the highest quality beans available - they're the starting point for how we make instant coffee incredible. 
Koa Coffee Company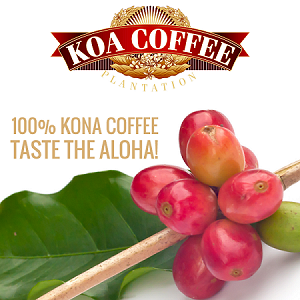 Koa Coffee produces premium Hawaiian Coffee - Hand picked, expertly roasted and delivered straight to your door! From award-winning 100% Kona Coffee grown on the slopes of the Mauna Loa Volcano to the unique Mokka beans of Maui, we strive to provide our loyal customers with the best quality and freshness possible.
Hawaii Coffee Company
One of America's oldest major coffee companies, LION Coffee roared into life in 1864 in Toledo, Ohio. In 1979, LION moved to Hawaii to focus on the only beans grown in America. That was the year Hawaii officially became LION Coffee Country! LION's regal standards demand the finest beans, fancy roasting, freshness, and an abundance of cheer! Today, our cheery red bags emblazoned with "the cup that cheers!" are shipped to coffee lovers around the world.
Love Cocoa

Inspired by my great-great-great grandfather John Cadbury, Love Cocoa aim to make British chocolate great again, reinventing chocolate classics with a contemporary touch being all natural and free-from palm oil. It's our mission to combat problems rife within the cocoa industry such as deforestation, cocoa farmer poverty and human rights abuses, by donating 10% of profits to the Rainforest Foundation.
Total Tea
Total Tea cares about your health and well being. We are a family owned business located in Lubbock, TX, that believes in healthy families. We believe that a healthy life is a happy life. We sell natural energy teas and all natural supplements that actually work and make people's lives better. It is as simple as that.